The Maltese Islands have become quite popular with international businesses, due to the attractive climate and lifestyle, as well as the tax benefits.
Malta is pro-business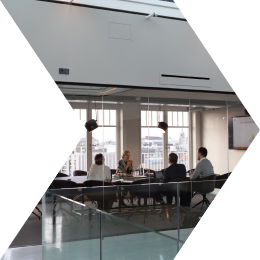 Malta Enterprise provides assistance to businesses in Malta, providing funding for start-ups, investment, expansion into new markets, research & development, and export purposes, amongst others.
Labour costs are very competitive compared to other European countries, and the labour force is multi-lingual. Malta is very well developed when it comes to financial services, manufacturing, and IT.
Malta is particularly attractive for the purpose of corporate relocation. This is because it boasts one of the lowest effective tax rates in Europe. In order to avoid double taxation of corporate profits, corporate tax can be credited to dividends, therefore tax paid on profits from which dividends were paid can be claimed for refund, often of up to 30%. As a resident of Malta, you are only liable to pay taxes on income remitted to Malta.
New commercial office developments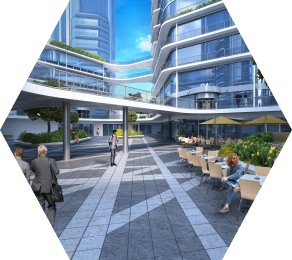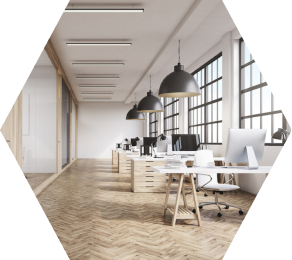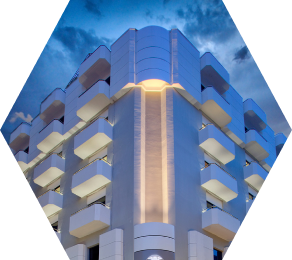 Benefits of letting commercial property in Malta
If you are thinking of relocating your business to Malta, you are on the right track. Malta offers so much to those looking for sun, sea, and an overall pleasant lifestyle. Malta is very popular due to the low crime rate, fantastic climate, and the government's pro-business attitude. As a member of the European Union, Malta has adopted the Euro as its currency, making foreign exchange very easy. The island is never more than a few hours away from the rest of Europe, with plenty of regular convenient flights available.
Finding commercial property for rent in Malta is a smooth process with the help of our specialist commercial letting consultants.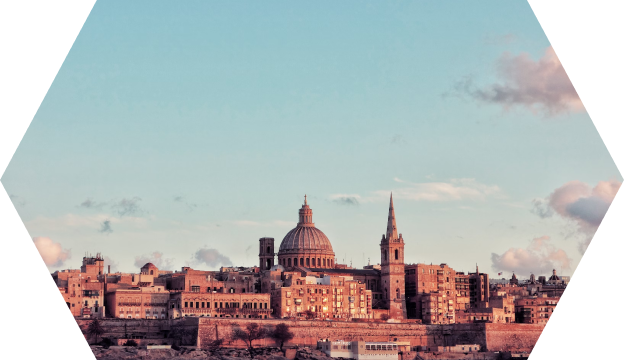 The type of commercial property you require will depend on your business or commercial undertaking. What kind of operations will be carried out day to day in the space? At Dhalia Real Estate Services, we have decades of experience in commercial property to let in Malta. Due to our longstanding expertise in the property market, we have developed time-honoured relationships with developers and other key players. This puts us in a position to match those looking for commercial properties to let with landlords. Whether you are looking for the perfect catering outlet or the right location for your industrial operations, our commercial letting consultants can help make a match.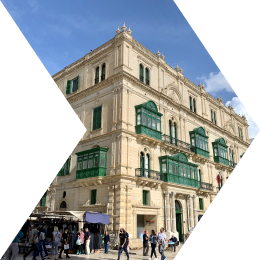 Do you need to be located in an area with plenty of regular foot traffic? Would you prefer somewhere quiet with plenty of parking? Will you need a space with plenty of separate rooms or a large open space? Determine also what kind of facilities you will require, such as internet and telephone connectivity. The nature of your industry will play a large factor in these decisions. Rest assured that our property consultants are available to advise.
Once you have chosen the right commercial property to let, your letting consultant will negotiate a fair price that suits both parties. Dhalia's fee is 10% of the average annual rent + VAT from both landlord and tenant.
A start-up hub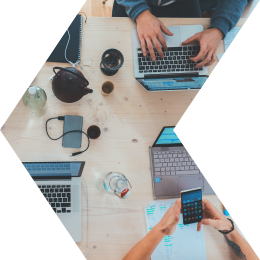 Malta has become the Mediterranean favourite of exciting new start-ups breaking through the market. Forbes describes Malta as "An English-speaking country, and a member of the European Union, it is ideally positioned, just a few hours away from most major European cities." Business costs in Malta are often much lower than those in major European cities, allowing for a much lower break-even point. At such a critical point, this allows entrepreneurs to focus on launching their business, rather than worrying about costs.